Writing and implementing an effective outcome-oriented IEP is crucial for the success of any student with special educational needs. But what about the IEP meeting, that often-stressful, tense, but necessary gathering to make sure a students' needs are being met? IEP meetings aren't easy, but they do not have to be stressful and tense. Here are ten tips for conducting a comfortable– and successful– IEP meeting. The example student I am going to use for this post is Emma, an autistic fourth-grade girl:
Communicate with parents/guardians of the student before the meeting
For many parents, IEP meetings can feel intimidating, especially if this is their first one. It's important to make sure that the student's parents feel prepared– and most importantly, welcomed and valued– before the meeting. Be sure to send a written invitation to the IEP meeting and a follow-up as required to ensure contact. Also, consider calling the parents and speaking to them directly. Inform them about what the IEP meeting will entail and how they can best prepare. Talk to them about the team members who will be attending. Finish the call by stating that you look forward to meeting them and to hearing their input. This allows parents to know in advance what to expect at the IEP meeting. It gives them a sense of comfort, and makes them feel like a valuable part of their child's education.
By putting yourself in the place of concerned and anxious parents, you are reminding them, as well as yourself, what the IEP meeting is all about. It is designed to assist a child in achieving success.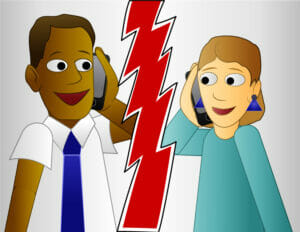 Make sure staff members that the family trusts are at the meeting
While schools have come lightyears in the past few decades in terms of understanding autism, adequate levels of understanding ultimately come down to individuals. Even in the 21st century, an occasional teacher will describe Emma with dismissive terms such as "attention-seeking" or "not applying herself." On the other hand, there might also be teachers who understand her very well and see her strengths more clearly. Emma is creative and very good at drawing. Art is one of the few classes where Emma works productively and listens attentively with minimal support. Her art teacher loves having Emma in class, and she is Emma's favorite teacher. She appreciates Emma's strengths and likely has some valuable insights for her IEP.
Introduce everyone to each other
At the start of the IEP meeting, introduce the teachers, school counselors, and other professionals to the parents. In introducing the parents, perhaps add some encouraging words. "We are looking forward to your insights, Mr. and Mrs. Smith, so we can understand Emma in ultimate ways to help her succeed," is one example. Attempt to make the atmosphere both professional and comfortable.
Set guidelines for the meeting
An IEP meeting should include an agenda and time parameters. If you are unable to meet all the agenda items, there will need to be another meeting. It is important to implement time constraints on items on the agenda. Try not to let conversation divert from the task and the student. Adding related comments may feel good, but anecdotal stories unrelated to the IEP and the student may divert from the focus of the meeting. It is also essential for someone to take "meeting minutes" notes so that parents and teachers can later review what was covered.
Be mindful of your terminology and word choice
This particular advice has the potential to slip into "word policing", which can make a meeting more tense. However, it's also important to be mindful of the terminology that you use. Words carry a lot of weight and can sometimes carry a meaning that is different than what you intended. During the meeting, try to use sentences that start with "we" rather than "I" or "you." This emphasizes that an IEP meeting is a team effort and that it is not one person dictating or carrying the entire responsibility.
Use the term "appropriate" rather than "best" when describing a possible approach to a student's IEP. There often is no "best" approach to help a student, and there are many "appropriate" approaches.
Above all, never forget that this is about the good of the student. In this era of terminology-consciousness, try to find out in advance what type of terminology a student prefers for their diagnosis: person-first or identity-first. The conventional wisdom is to use person-first language when talking about a person's disability. However, there are many disability communities, such as the autism community, that generally prefer identity-first. To clarify, an example of "person-first" language is "person with autism." Conversely, "autistic person" is an example of "identity-first" language. If the student does not have a language preference, do some research. Find out what type of language that community typically prefers.
Focus on the student as a human being, not a "problem" to be "solved"
Viewing the student as an individual with agency rather than a problem to be solved is important in any context. It is especially important when the subject of discussion is about a behavior that needs to be worked on. It can be devastating for parents to hear that their child exhibits difficult behaviors. In decades past, when understanding of children's invisible differences was poorly understood, "Your child has a behavior problem," was the sort of blunt, judgmental statement parents commonly heard. Fortunately, the 21st century is a more enlightened era. Educators and other professionals who work with kids are better equipped to understand students with different needs.
Be mindful of how you discuss a child
It is important to be conscious of how you discuss a child's behavior with the parents. Try to frame the discussion within the context of the child's positive qualities. Emma, our hypothetical example, often likes to call out silly comments during lessons. For example, during a science lesson, a teacher showed the class a picture of the dwarf planet, Pluto. Pluto is now known to have a prominent heart-shaped mark on it. Emma blurted out, "People move to Pluto and spend all day kissing everybody because they're in love."
A good way to discuss this issue would be to say, "Emma is a very bright, driven, and enthusiastic student. She is very creative and clever, but she often makes silly comments during class. That's not the appropriate time for that sort of thing." Importantly, you should have some suggestions in mind for how to address this issue. For example, with the knowledge that Emma likes to make silly comments, she could be allotted three "silly callout comments" per class. After that, she should write down her comments on a piece of paper. If she wants, she can share her jokes with the teacher after class. This way, she is working on her behavior while also feeling validated for her creativity and sense of humor.
Acknowledge the parents/guardians and be open to suggestions
The general-education teachers are experts in general education. The special-education teacher is an expert in special education. The child's parents are often the expert on their child. Please respectfully listen to the parents and be open to suggestions, even ones that might seem counterintuitive. In the example with Emma calling out jokes in class and the teachers' ideas for how to handle it, the parents might have more insight.
One of Emma's parents might say, "That's a good idea, and I think it's one we can use. But I also have another idea. Emma loves to draw. When we have something important to discuss with her, we let her draw. When she draws, she is better at paying attention to what we are saying and not interrupting. We think she should be allowed to do that during your lessons." Emma's art teacher might even see the potential in this as a solution. Counterintuitive? Perhaps. But I can personally attest to the fact that I actually was better at paying attention to my teachers when I was allowed to draw in class. Since I generally got good grades, most teachers allowed me to do it.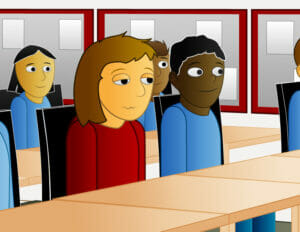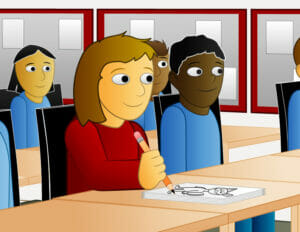 Encourage everyone to participate
Sometimes, parents or some teachers at the meeting might not eagerly participate. However, they might have some important insights that they are afraid to voice. If anybody seems like they are quiet throughout the meeting, encourage them to speak.
Deal appropriately with demanding parents
Sometimes parents at IEP meetings may appear difficult and defensive. Consider that they may be carrying years of uncomfortable experiences with their child, including the need to understand behaviors they never expected. There may even be family issues arising from the child's misunderstood differences. At the end of the day, they just want what's best for their child and their advocacy may come across as belligerence. Try to remain calm in these situations and not act defensive. Though it might be difficult, this is the time when "walking in someone else's shoes" might be a good strategy. However, if parents begin to use abusive language, you can adjourn the meeting and reconvene at a later date.
Recap the IEP meeting
At the end of the IEP meeting, recap the services the student is being offered and changes to the IEP that the team recommends. Review the minutes of the meeting with the parents and inform them that the minutes will be incorporated into the IEP. Encourage the parents to review the IEP and to call if they have any questions.
If you are preparing for an IEP meeting, make sure to check out fastIEP to simplify your data collection and create automated reports!
References and Resources