Track IEP goals in one click.
Generate IEP Reports Automatically.
Save hundreds of hours a year
Always know your students' current progress
Set up your individual fastIEP account or log into an existing account here:
No credit card required.  
No obligation. No automatic charges.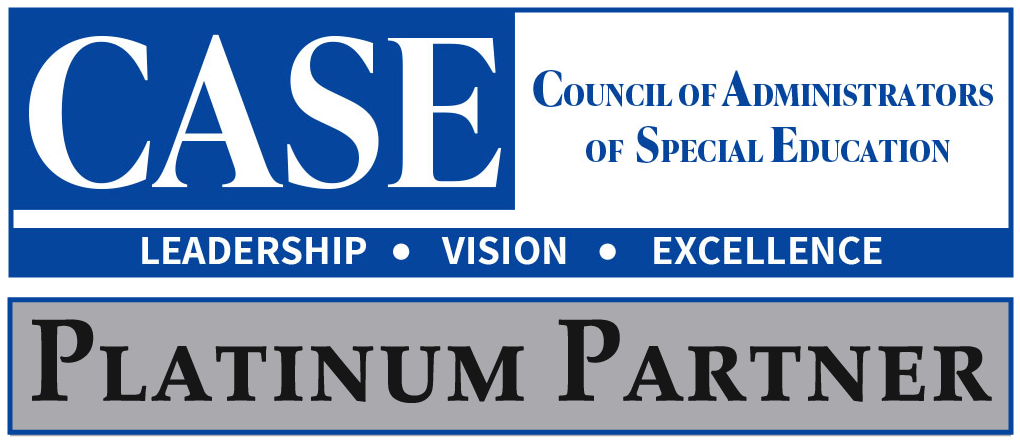 4.75/5 rating by teachers from around the country
Testimonials from Special Educators:
Frequently Asked Questions
Click the button next to each question to see the answer!
❶ How much does fastIEP cost?
fastIEP is free to use! Teachers can use all the data collection tools fastIEP offers -- logging goals in a single click, visualizing your data in beautiful charts, and accessing auto-generated descriptions of progress to copy/paste into your progress reports -- for unlimited students and unlimited goals, for free. 
You can upgrade to access our premium features for $8 per month, or $80 per year (two months free!).
If you would like to purchase fastIEP for your entire school or district, please click here for pricing details.
❷ We already have IEP software. Why do we need fastIEP?
Your school or district may already use an IEP tool such as Goalbook, EasyIEP, or a state-provided reporting system. fastIEP is designed to work together with these tools.
Tools like Goalbook and EasyIEP take care of two parts of the IEP process—authoring and reporting—but they don't offer teachers any tools for collecting goal progress monitoring data in real time in the classroom.
So, where does the data that is entered into these tools come from?
Without a tool like fastIEP, teachers are left on their own to come up with a system for recording progress. Many use notebooks, Post-It notes or binders. Some use spreadsheets. But none of these solutions are ideal, and all rely on teachers to do hundreds of hours of paperwork a year.
fastIEP gives teachers an easy to use tool to record goal progress data in real time, in the classroom, and generate progress reports and charts any time that are always up to date. fastIEP's day-to-day data can then be uploaded to your IEP reporting tool to create compliant reports. This eliminates a huge manual step and ensures data is accurate and recorded in the moment, not days or weeks afterwards. Teachers can always see charts of their students' progress that are up to date, so they can intervene quickly when students are struggling.
❸ Is fastIEP FERPA compliant?
Yes, fastIEP is fully FERPA compliant. We are also compliant with COPPA, CIPA, HIPAA, PPRA and state regulations that are based on these federal regulations.
For full details on our compliance, please see this article in our knowledge base.
❹ Can multiple members of the teaching team record data for the same student?
Yes! fastIEP allows teachers to provide "data entry" access to paraprofessionals, therapists, classroom assistants and other teachers so that they can all record progress data for the same students.
This is controlled on a student-by-student basis, so that a different teaching team can be defined for each individual student if necessary.
Only the primary teacher responsible for the student's IEP can edit or change the IEP itself; other members of the team are only allowed to record data.
❺ Does fastIEP support breaking down a goal into multiple objectives?
Yes! fastIEP supports simple goals as well as goals that consist of multiple objectives, each with their own reporting date. So, you can have an annual goal that must be met by the annual review date, but this goal can be broken down into four quarterly objectives. You measure progress against each objective and fastIEP keeps track of whether the objective was met for each quarter, and for the year.
❻ I already have my IEPs in another software tool. Can you import them into fastIEP?
Yes, just email us at support@fastiep.com and let us know what tool you are using. We can import IEPs from most of the common IEP tools that are in use in the United States.
The Story Behind fastIEP
Why did we create fastIEP? To help teachers and students!
Testimonials
What have teachers like you been saying about fastIEP?
Set up your individual fastIEP account or log into an existing account here:
Your fastIEP account includes unlimited students and unlimited goals.
No credit card required.  
No obligation. No automatic charges.
NASET Webinar Recording
Watch the recording of our webinar that we held with NASET in June 2022.
Set up your individual fastIEP account or log into an existing account here:
No credit card required.  
No obligation. No automatic charges.