Real-Time Progress Monitoring for IEP Goals
① Ensure teachers are recording IEP goals on a regular basis to maintain compliance
② Access any student's IEP progress in real time
③ Analyze and interpret student data any time with automatic data visualization
④ Fast for teachers to learn, and fast for districts to implement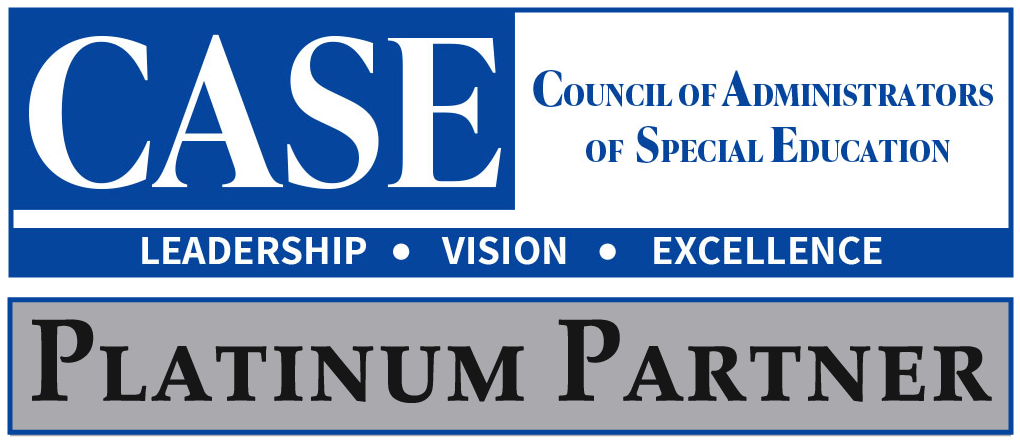 fastIEP works with your IEP Reporting Software
Already have IEP Reporting Software?
Great! fastIEP works with your existing IEP reporting software to ensure that your data collection is compliant as well as your reports.

Data collection is the most important part of the IEP process, yet none of the most popular "IEP Software" tools handle real-time data collection at all. They are designed to help you write compliant IEPs, and generate compliant reports, but what about the data that goes into those reports? Teachers are left to figure this out themselves, often resorting to post-it notes, paper notebooks or spreadsheets. These methods are far more time consuming, are inaccurate, insecure and impossible to audit or track.
fastIEP fills the gap so that teachers can monitor IEP progress and record data in real time, ensuring compliance with the Endrew F. Supreme Court decision. And administrators can always see in real time the current state of IEP progress monitoring in the district.
How much does fastIEP cost?
fastIEP is priced on a simple per-student/per year pricing model. You only pay for students who are on an active IEP. You do not pay for students who are archived or inactive. You have unlimited accounts for educators, including teachers, administrators, therapists, paraprofessionals, assistants, BCBAs, SLPs, etc.
Approximately how many students are on IEPs in your school or district?
Yes, it's that simple!
Wait, my teachers said it was $80
In addition to our fully-featured version, we also offer a "standalone" version of fastIEP directly to teachers for their individual use. This version is priced at $80 per teacher per year.
Note that this version does not include essential district features such as data sharing, data collection by more than one teacher per student, import/export of IEP data to your student information system or IEP reporting tool, administrator dashboards and reporting, and many other features.
We accept purchase orders from schools who wish to purchase standalone licenses for their teachers. Please enter the number of teachers below and click "Show Price".
Approximately how many teachers need access to fastIEP?
Video, Photo & Text Annotations
One-Click Progress Monitoring
Progress Charts & Auto-Generated Progress Notes
Print full PDF with progress reports & charts
Share students with multiple teachers, therapists, paraprofessionals, etc.
District Administrator Dashboard
Teacher Management & Reporting
Student Management & Reporting
Data import/export to/from other IEP software (EasyIEP, EdPlan, Spedtrack, etc.)
Automatic data synchronization with other IEP software (EasyIEP, EdPlan, Spedtrack, etc.) or state reporting systems (ECATS, SEIS, I-STAR, etc.)
Do you have questions?
Are you excited to learn how easily we can integrate with your district software and get your teachers onboarded? Want to customize a quote based on student volume, multi-year plans, grants, etc?
Please click the button to schedule a ZOOM call with us at any time that is convenient for you, or if you prefer just email us with your questions.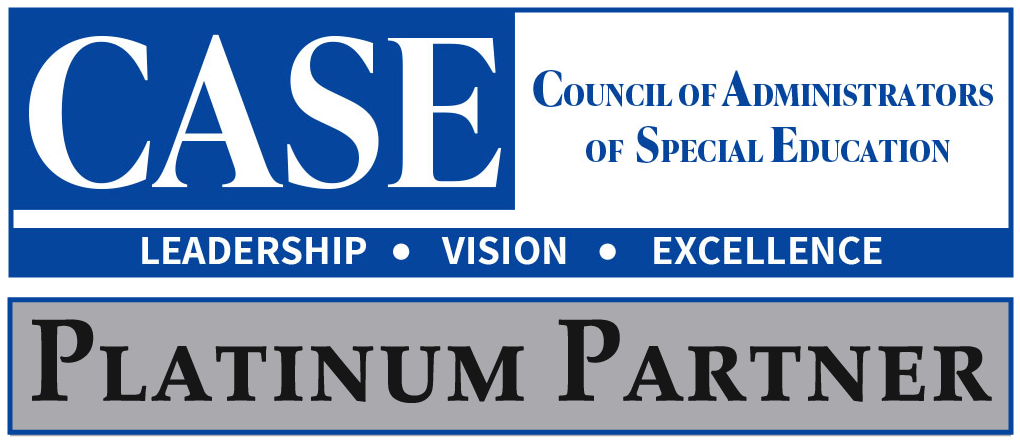 4.75/5 rating by teachers from around the country
What are your peers saying about fastIEP?
80% of Districts Rate Themselves "C" or Worse on IEP Compliance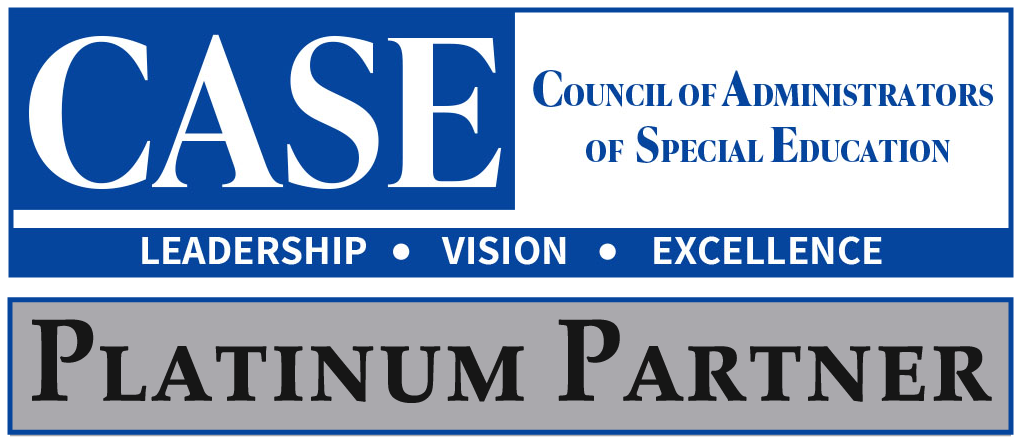 Whitepaper: IEP Progress Monitoring Compliance in the United States
We surveyed hundreds of districts in 46 states asking Directors of Special Education to rate their district's compliance with the Endrew F Supreme Court decision's requirement for "meaningful progress monitoring". 80% of directors rated themselves "Not at all confident", "Slightly confident" or "Somewhat confident".
What are teachers saying about fastIEP?
Testimonials from teachers, many of which have purchased fastIEP with their own money!
Frequently Asked Questions
I don't want to give my teachers "one more thing to do"
It's not "one more thing to do"... teachers are already doing it (progress monitoring), just very inefficiently. You're giving them a tool to do it faster and easier, saving them hundreds of hours!
Teachers love fastIEP so much that over 15,000 teachers have signed up to use fastIEP entirely on their own, independently of their districts. But don't just take our word for it, listen to teachers around the country talk about how much fastIEP has helped them.
We made the fastIEP interface so easy that teachers don't even need any training. We provide PD for those who want it, but even that takes only one hour.
Not only is it easy to learn, it is designed to make teachers' lives easier. fastIEP saves teachers time and hassle—hundreds of hours a year recording progress notes, collating data, making charts, writing reports. Teachers are happier when they spend less time on non-teaching tasks, and are less likely to quit!
We already have IEP software, why do we need fastIEP?
Most "IEP Software" is designed to help you write compliant IEPs and create compliant reports. They typically don't provide any tools or functionality for real-time progress monitoring. So, where does the data that goes into those reports come from? 23% of teachers don't record progress at all, and try to remember each student's progress on each goal when reports are due. Of those that do record progress, 80% of teachers track progress manually, on paper or in spreadsheets.

Writing compliant IEPs is important, but it's only the beginning. To be fully compliant with Endrew F., you need to show that you're monitoring progress and that each student is making meaningful progress in light of their individual circumstances. If a parent asks you to prove where the data in the IEP report came from, can you? With fastIEP, you can.
Can fastIEP integrate with our existing IEP authoring tool and student information system?
Yes, we can integrate with most IEP tools, student information systems, single sign-on systems and learning management systems. We will set this up as part of our standard district onboarding package once you've decided to implement fastIEP.
Is fastIEP compliant with COPPA, FERPA, HIPAA, etc.?
COPPA deals exclusively with websites that children can access themselves. fastIEP is only accessible by educators and parents. Children never log in to fastIEP, so COPPA is not relevant.
FERPA protects the privacy of student personal details and educational records. With fastIEP, the only personal information we store is the student's name. We don't store address, phone number, date of birth, grades, etc. fastIEP's terms of service strictly prohibit us from sharing, selling or otherwise transferring any data to any third parties. For increased protection, some schools enter only the student's first name, or a code/nickname or student identifier instead of the full name.
HIPAA is applicable only to health care providers. fastIEP does not provide health care services and therefore is not covered by HIPAA.
What is the pricing model?
fastIEP for districts is priced per student who is on an active IEP. You get unlimited accounts for teachers, administrators, paraprofessionals, therapists, BCBAs, SLPs, etc. accounts. You can get an instant price quote by
clicking here.
Does it work on tablets, Chromebooks, iPads, etc.? Do we have to install anything?
fastIEP is a web-based app and works on any device that has a web browser. This includes Chromebooks, iPads, Android tablets, notebook computers, PCs and Macs.
Since fastIEP is web-based, there's nothing to install and it requires no special permissions on your devices. It only needs a standard Internet connection.
Can I use ESSER or title funds to acquire IEP progress monitoring tools?
Yes, actually all of these funding sources can be applied to IEP progress monitoring. If you have ESSER funds remaining, you can use these funds effectively by purchasing a multi-year subscription. IEP progress monitoring also falls under IDEA Part B, Title II (fastIEP provides professional development to teachers in the area of IEP goal creation and progress monitoring), Title III (fastIEP can also be used to monitor the progress of ELL students) and Title IV (contributes to social-emotional learning and healthy lifestyle habits).
Our LMS already tracks progress automatically. Why do we need fastIEP?
Learning management systems are limited to tracking only what they teach, which is typically academic subjects like reading and math. Learning management systems cannot track behavioral or functional goals, which are very common in IEPs.
Webinar: Perez v. Sturgis Public Schools
What does it mean for your district?
Recorded April 27, 2023
Interested in Implementing fastIEP in Your District?
Thank you for your feedback!
We will email your gift card to the email address you provided within one business day. If you do not receive it, please email us at support@fastiep.com
Thank you for Booking a Meeting with us!
You will receive a calendar invitation with the details for joining the Google Meet. If you do not receive a notification, please email us at support@fastiep.com
Your Name:
Meeting With:
Date:
Start Time: